Bonnie Clyde is an independent eyewear brand that brings the same authentic history as our notorious namesakes. The company based in LA and Produce extravagant unisex sunglasses.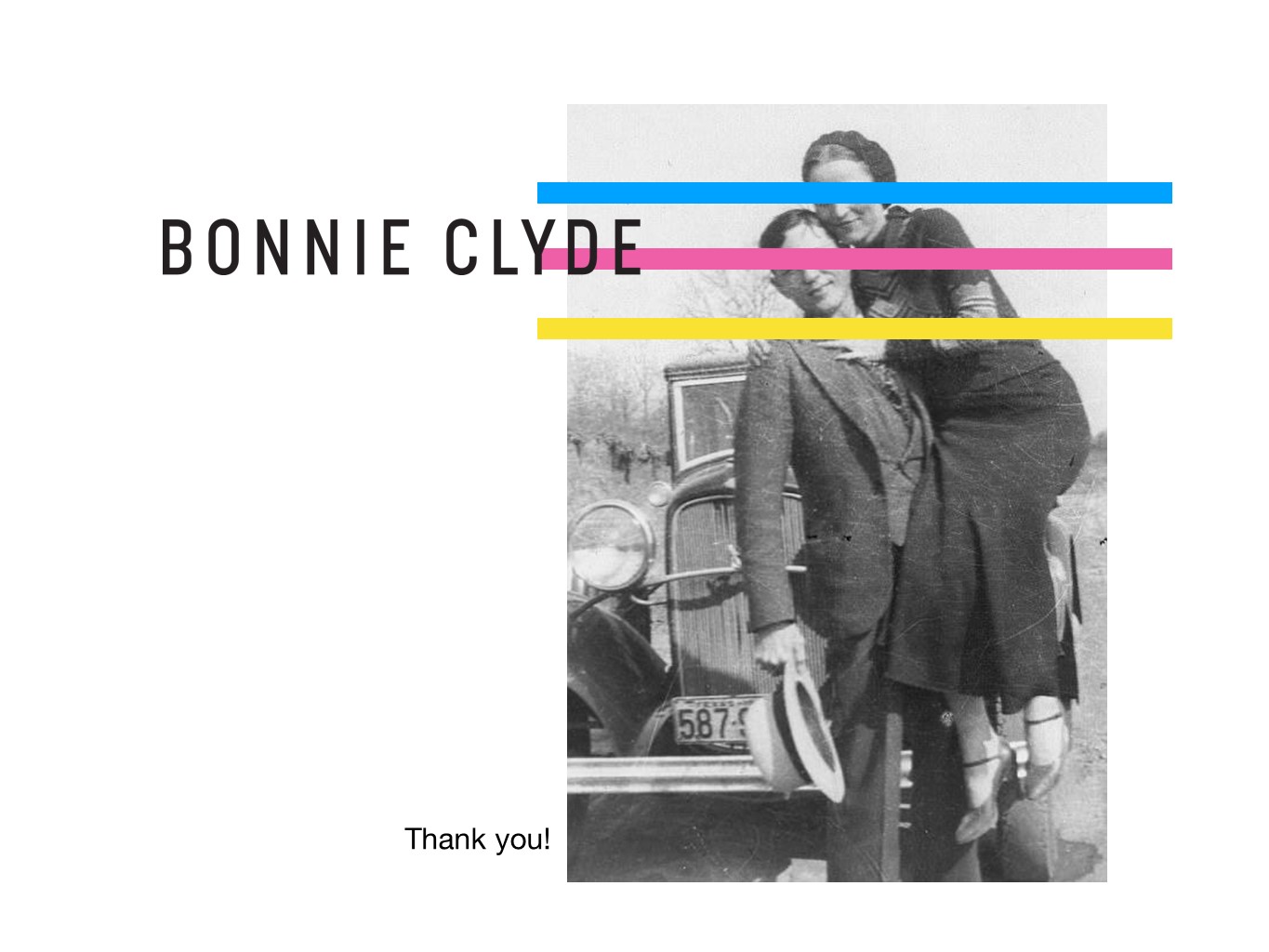 Possibly the most famous and most romanticized criminals in American history, Bonnie Parker and Clyde Barrow were two young Texans whose early 1930s crime spree forever imprinted them upon the national consciousness. Their names have become synonymous with an image of Depression-era chic, a world where women chomped cigars and brandished automatic rifles, men robbed banks and drove away in squealing automobiles, and life was lived fast because it would be so short.

Demographics : Females / Males, 18-35 , US
Behaviors : Extravagant, Open minded, Creative/artistic, Colorful, Opinion leaders
People who wear unisex brands are more Individualists and accepting.
Inside each and everyone of you lays a Bonnie & Clyde.
Give rebirth of the iconic story, where Bonnie and Clyde are unisex .
The black and white camera roll turn to vibrantly colorful. The new Bonnie and Clyde represent todays young generation, with the original rebel and boldness.

Primary colors bring you back to the beginning:
- you first
-Primary colors are bright, exciting
- Primary colors give birth to other colors
- The next generation of Bonnie & Clyde
- Pop on the feed
- 2 colors of the LGBT rainbow flag
OUR LOVE POEM
In our story, we've blurred the lines between past and present. So take on the world with us. Live boldly. Live loud. Be recklessly in love. Be passionately dedicated.
We're your partner in crime
TILL DEATH DO WE PART
#TillWePart